John Deere Development In Progress...
John Deere Developer Status
Some of our most frequently asked questions revolve around our integrations with OEMs. Our answer is usually that we're ready when they are!
In the past week we were approved as a John Deere developer. Does that mean that the next combine you purchase new from John Deere will surely have our autonomous harvest loss technology built in? Well, maybe not quite yet.
What this developer status allows us to do is integrate with the John Deere Ops Center.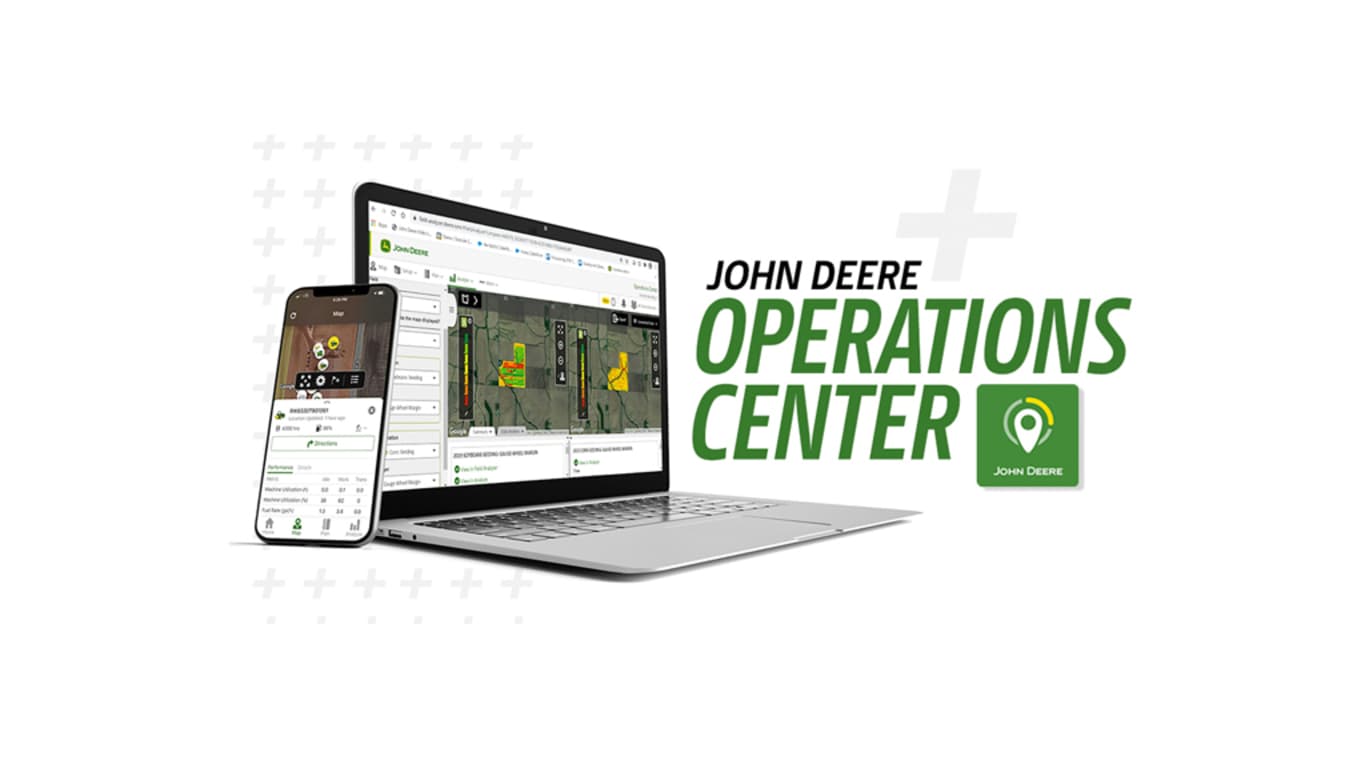 John Deere Operations Center
According to John Deere:
John Deere Operations Center™ is an online farm management system that enables access to farm information anytime, anywhere.

Operations Center enables smarter machines, enhanced connectivity, and achieving more informed and accurate decision making. Tools in the Operations Center provide you and your partners with the ability to analyze, edit, and make collaborative decisions from the same set of information to get higher yields and reduce input costs. These tools help you farm more efficiently by creating plans and directing in-field work, allowing you to farm more acres in less time.

Combined with its complimentary suite of mobile apps and the power of live connections to the machine, Operations Center enables you to manage your operation more efficiently, do a better job on every pass, reduce costs, and improve profitability.
Integrating Farmwave with John Deere Operations Center™
The connection between Farmwave's autonomous harvest loss monitor and John Deere Operations Center™ will allow for communication of data between the two platforms. This includes things like maps, machinery data, harvest analytics, and more. Does this mean the user will be required to share their data like this? Of course not. A user can set permissions as they see fit and decide how the combination of these technologies will be most useful to their operation.
While this relationship does not mean that Farmwave's autonomous harvest loss monitor will be instantaneously making changes to your John Deere combine as you harvest, it does act as a stepping stone for that possibility in the future.
Our team at Farmwave is continuing to improve our loss monitoring product to ensure we can provide the absolute best value to farmers possible which is our highest priority, so it may be some time before we are fully functional within the John Deere Operations Center™. However we wanted to be sure to keep our customers, current and future, in the loop of what's going on behind the scenes here at Farmwave.
What Value Does Farmwave Bring to My Farm?
Farmwave's Harvest Vision System autonomous counts harvest losses at the left and right of the header, and the rear of the combine. Each of the three cameras takes a photo every three seconds and uses artificial intelligence to identify the lost grain in each photograph. The header cameras are pointed toward the ground and count grain that has been left behind at the header. Rear loss cameras are pointed up at the rear of your combine and identify grain that is being blown out the back. These different functionalities allow for differentiation between harvest loss locations, allowing for more direction as to what changes may best mitigate existing loss.
Following the trend of harvest loss at three separate points continuously provides for exponentially more insight as conditions change throughout the day versus a drop pan or other manual loss count that is only representative of one point in time. Counting harvest loss by hand is time and labor intensive, with several steps in the process in which human error may be present. Farmwave's Harvest Vision System does not require any calibration by the user, and because of the machine learning used in the software, the system is continuously learning and improving the more it is used.
Check out the value calculator on our home page to see how much value one of our autonomous harvest loss monitoring systems could bring to your farm.
Be sure to follow us on social media to keep up with the latest and greatest from our crew!